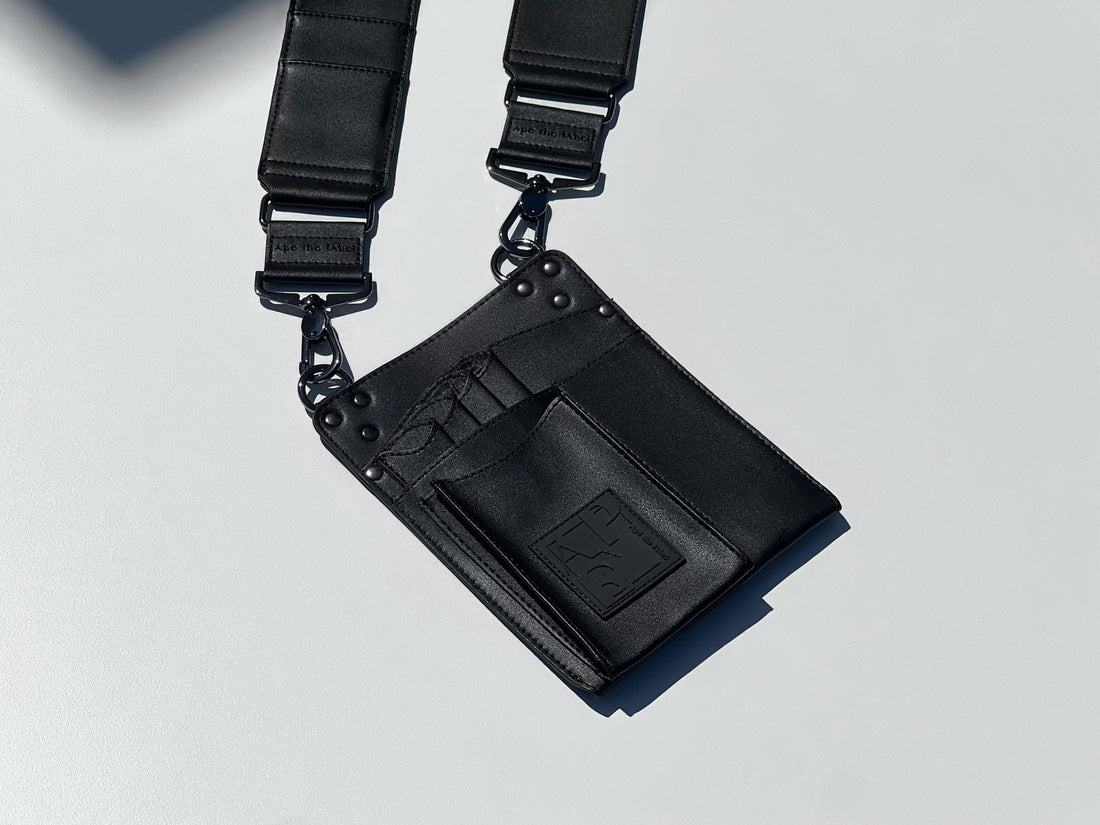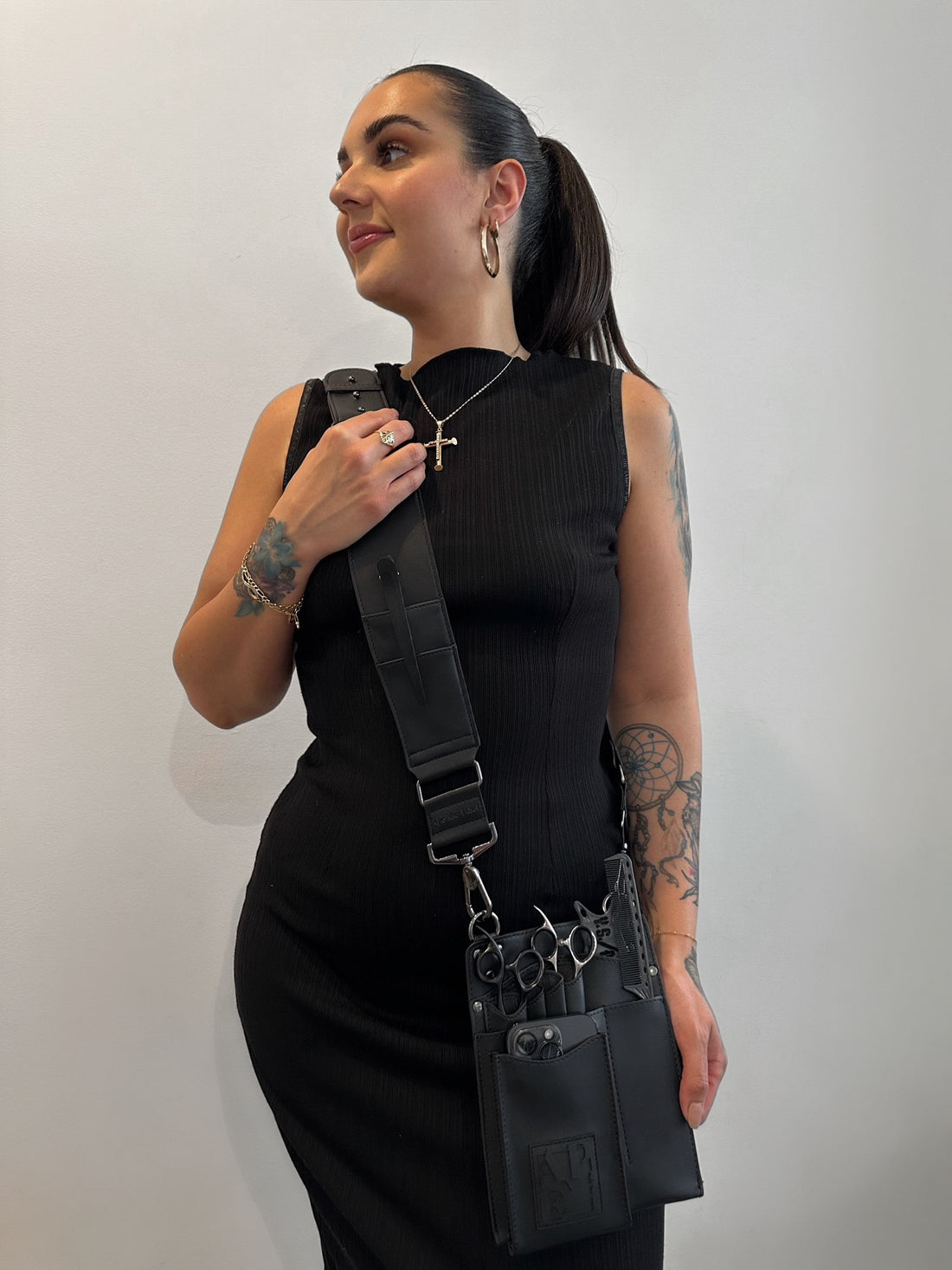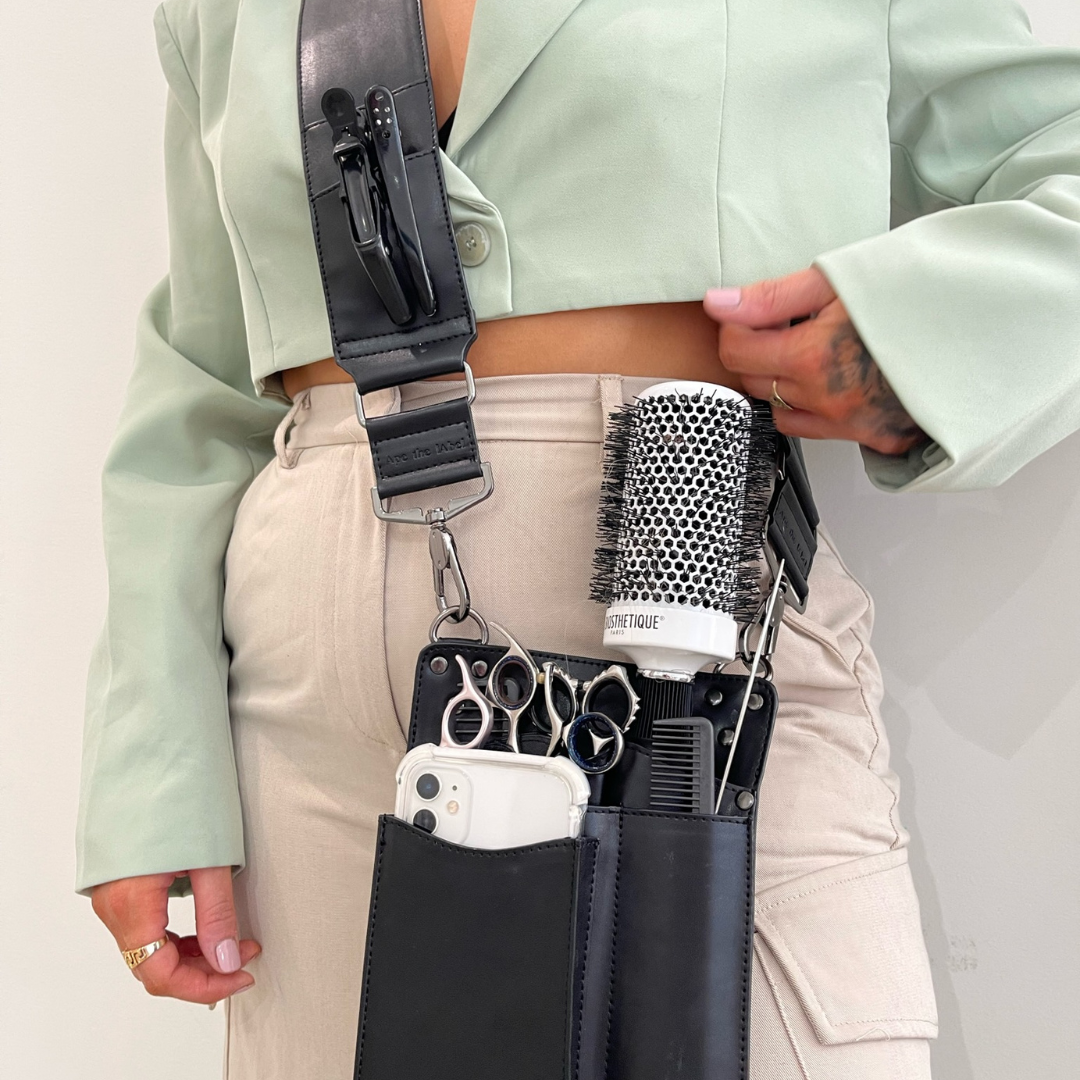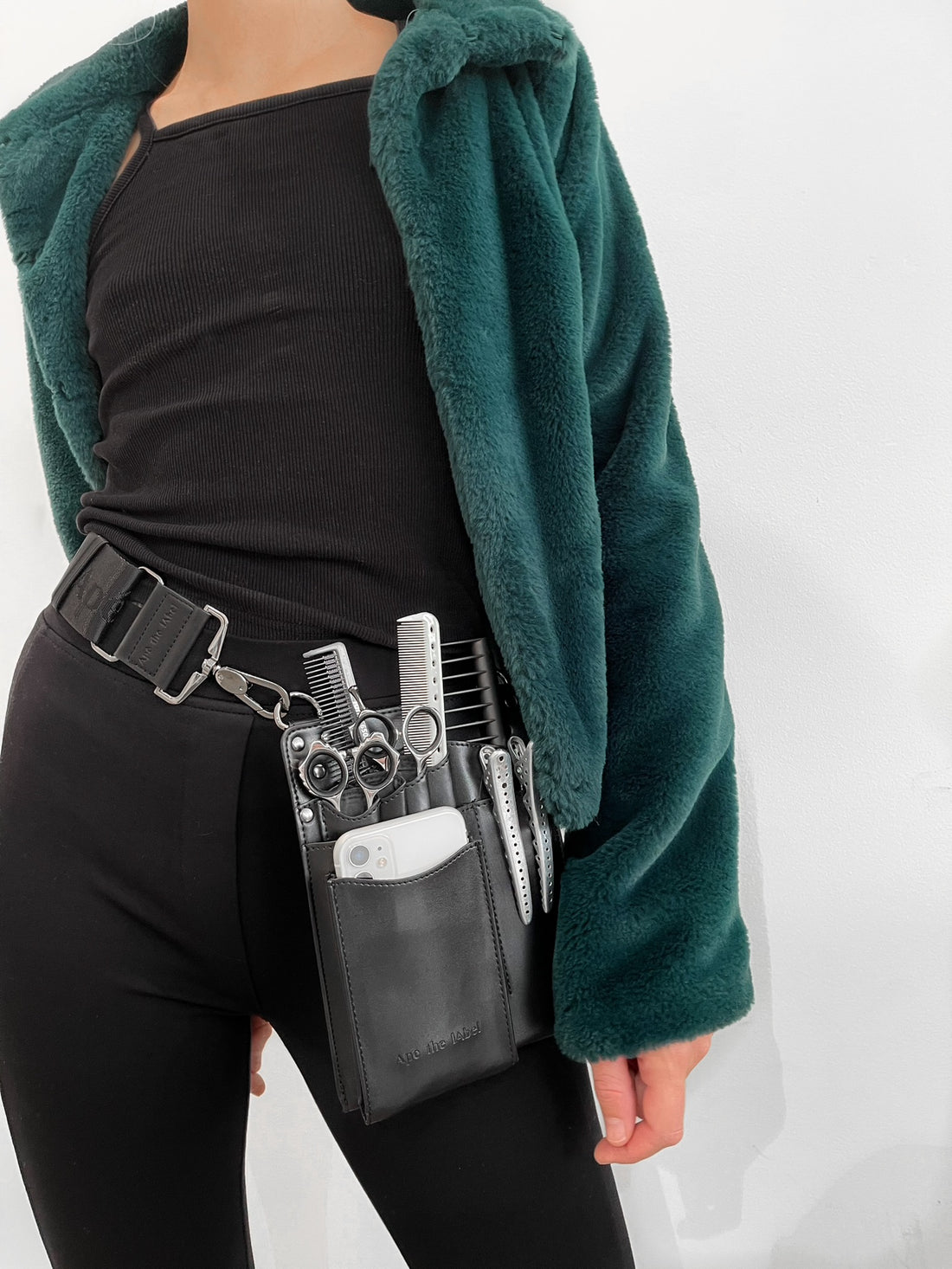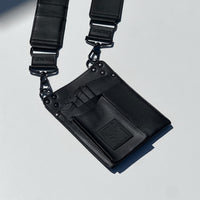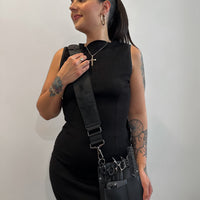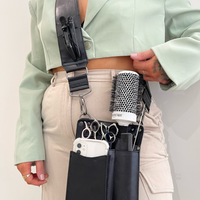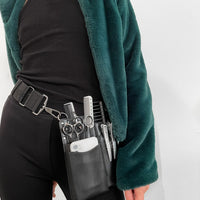 INCLUDES POUCH AND STRAP
Designed with a crossbody fit, our signature scissor pouches will make your life so much easier when you're on the go and busy with your clients. 
Up your hairdressing game and store not only your scissors but also your combs, clips, brushes and phone in this fashionably designed, compact pouch. 

Our unique design allows for the bottom of these to open up, making it easy to clean out any hair that gets caught. 
Key Features
Vegan Leather Material
4 Scissor Pockets
2 Large Pocket (suitable for round, paddle and wet brushes)
1 Phone Pocket - fits up to iPhone 14 Pro Max / Samsung Galaxy - 23S Plus
1 Comb Pocket
2 Convenient clip holders on strap
Dimensions: 
Bag Body: 21cm Long x 16cm Wide 
Adjustable Strap: 103cm Min - 130cm Max
Shipping: Please note for all orders placed outside of  Australia, customer will be responsible for any import duties or taxes. Ape the label is not responsible for any shipping issues once proof of lodgment is obtained with DHL.