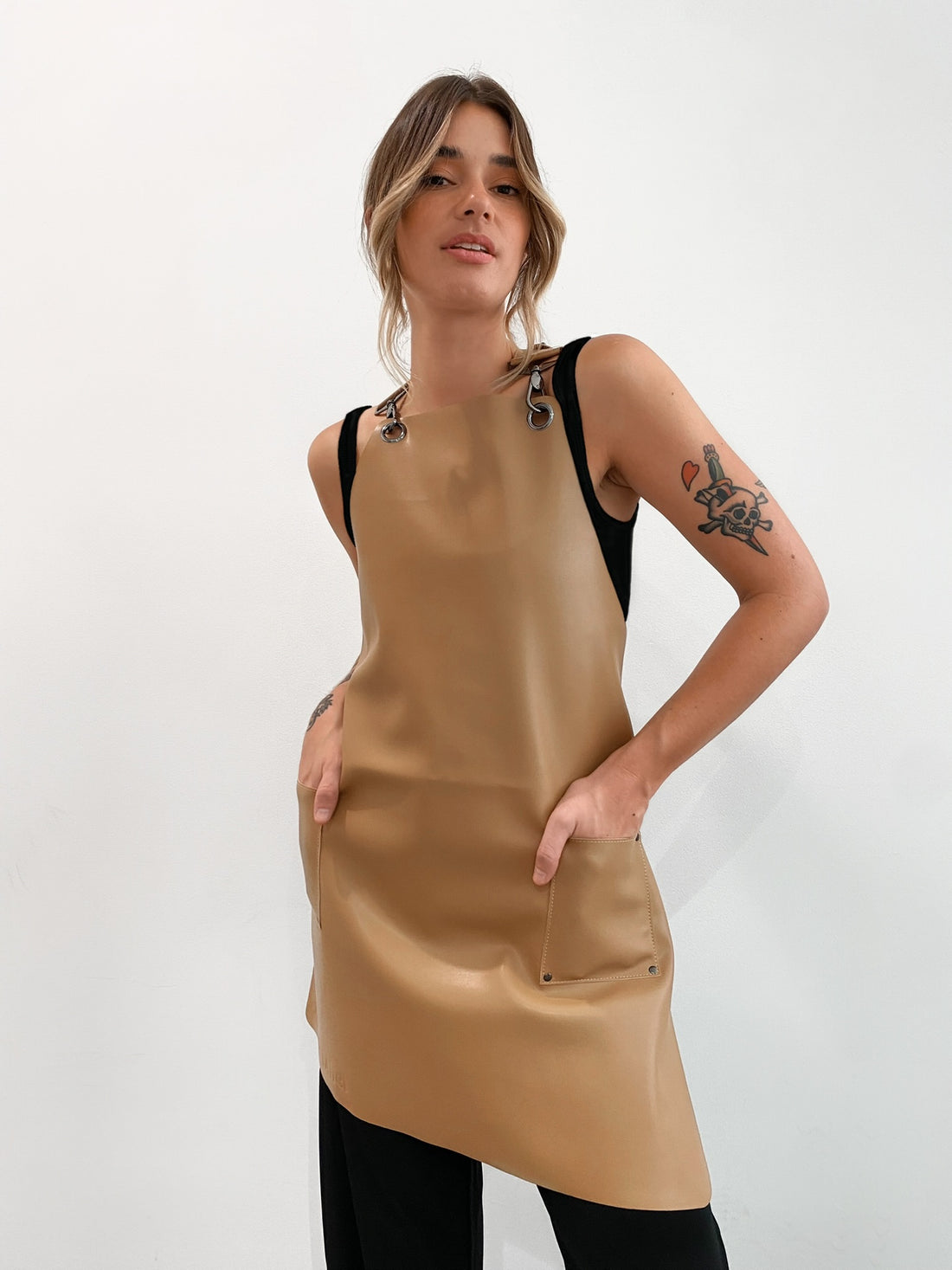 The Apron
Tan Vegan Leather
Includes one high-quality apron only. Please note, the straps must be purchased separately. 
 One size fits most | XS - XXL
Materials: Vegan Leather
Dimensions: W49cm x L75cm. Pocket dimensions: W37cm x L15cm.

 
Care: Simply use a disinfectant spray or a wipe once a week to maintain cleanliness

Please note, due to the nature of the material, this apron may be susceptible to colour staining and slight discolouration if exposed to bleach.