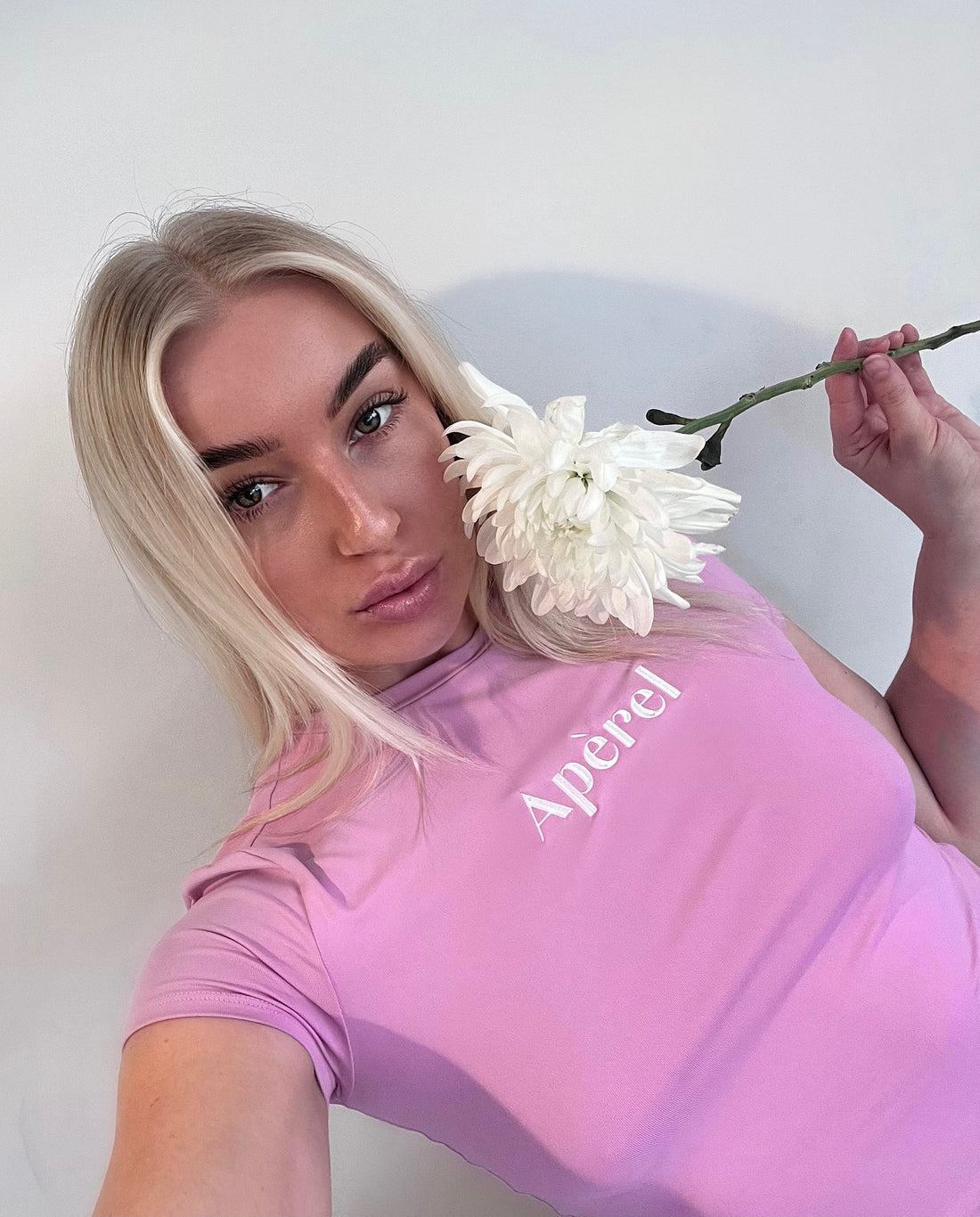 The Bubblegum Pink Tee
Bubblegum Pink
Welcome to our Bubblegum collection Fashion Extravaganza!
Get ready to shine in our Bubblegum Pink Fitted T-Shirt! This body-con beauty hugs your curves with supportive stretch fabric for all-day comfort. Versatile and soft to the touch. This to size, form-fitting perfection is the perfect staple piece for your day-to-day salon attire.
Step into this fabulous world and embrace the fun, fashion, and fabulousness!
Composition: Main: 93% Polyamide, 7% Elastane.
Features: Body-con fit, supportive stretch fabric.
Fit: Form-fitting - True to size.
Product care: Our Care Tips for Your Pink-tastic Tee! 💕👚
Wash before Wear: give your tee a wash before its dazzling debut.
Cold Gentle Machine Wash: Treat your tee with care, using cold water and a gentle cycle
Do Not Tumble Dry: let your tee air dry to maintain its perfect fit.
Warm Iron: If your tee needs a little touch-up, use a warm iron to keep it looking pristine.
Do Not Dry Clean: Let's keep it simple and stylish – dry cleaning isn't necessary for our Bubblegum Pink Tee