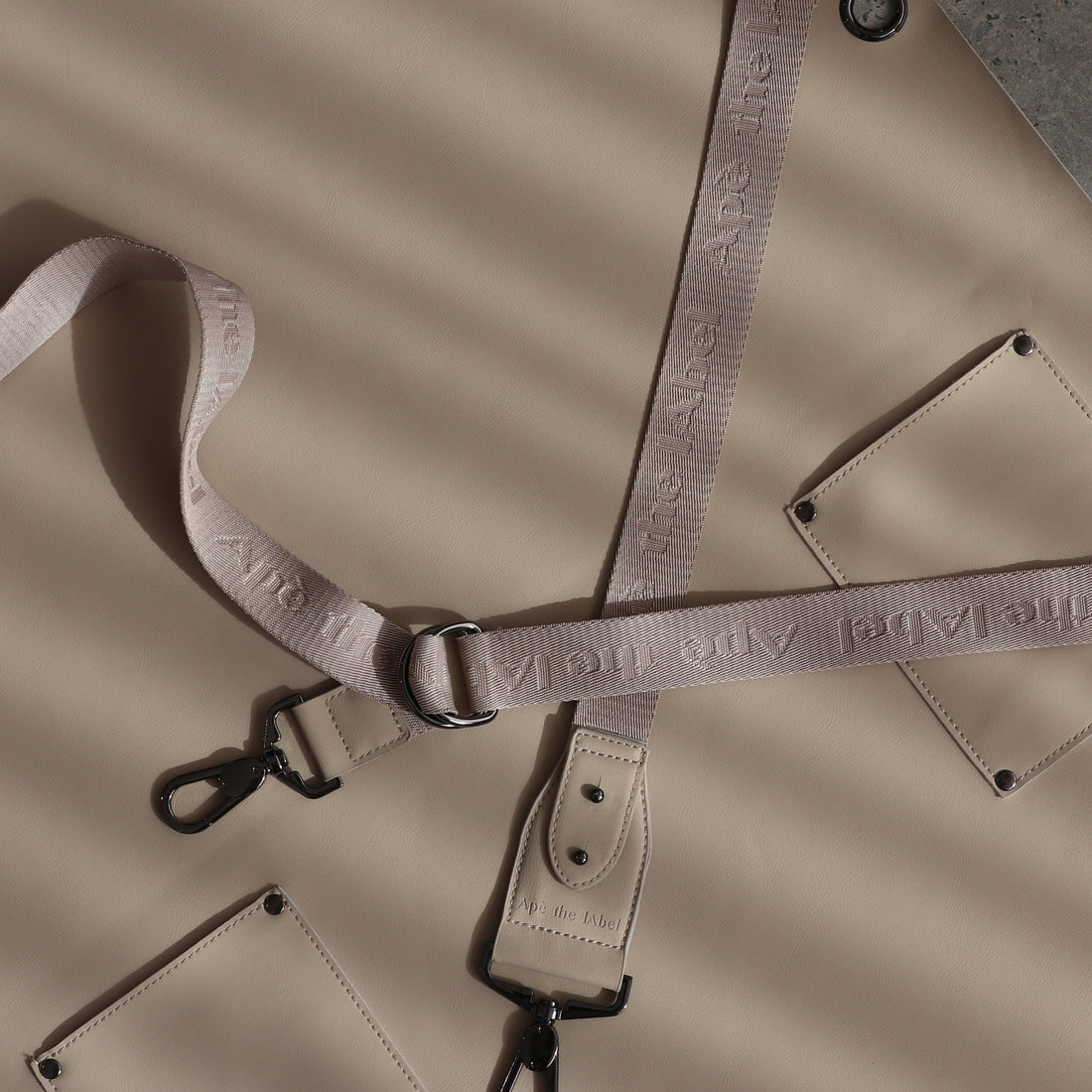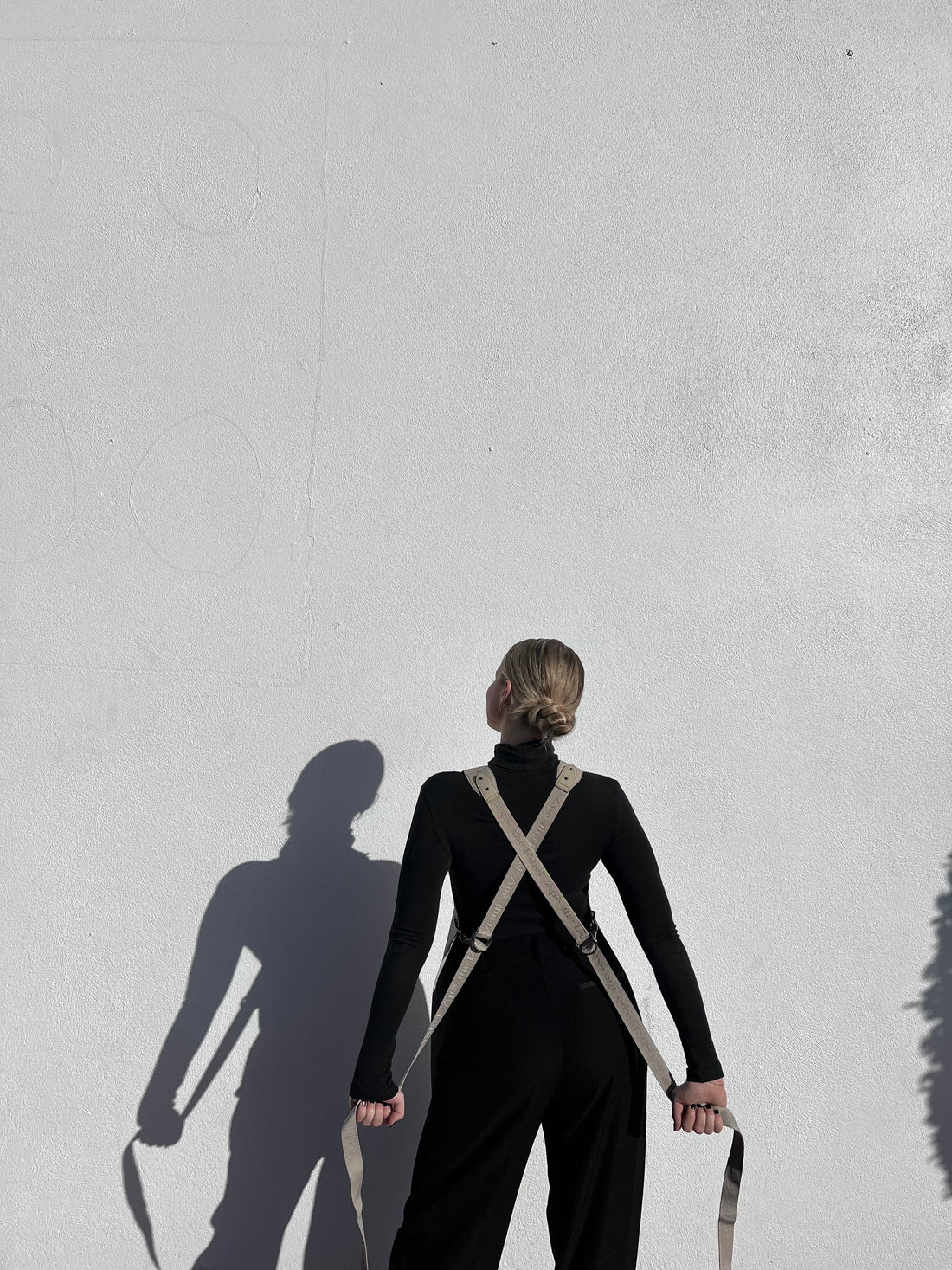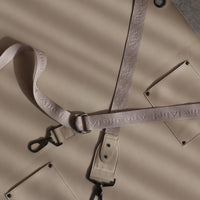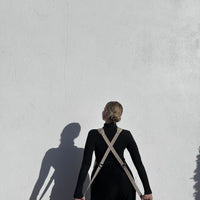 The Luxe Collection in Taupe features a new and improved design where fashion meets functionality. 
This set includes
1 x Luxe Vegan Leather Apron
1 x Set of Luxe D-Ring Adjustable Straps
Hardware: Gun Metal Fittings
Features: Vegan Leather Adjustable Strap for comfort
Care: Simply use a disinfectant spray or wipe. Please note that due to the nature of this fabric, the apron may result in excess material/pilling for the first couple of wears. This will subside with wear.