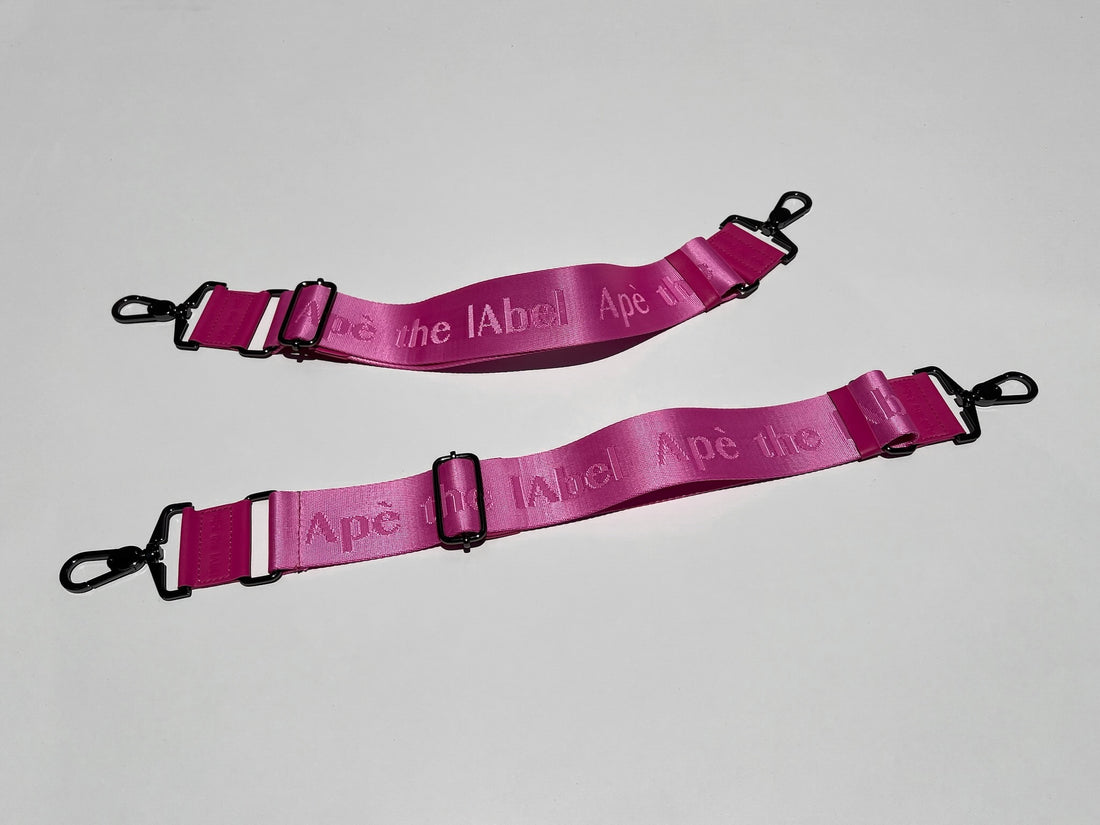 Includes one pair of high-quality, straps ONLY. Please note, no apron body is included in this item. 
 High-quality straps 
with debossed woven details. Your choice of:
Nylon, bag-style straps 
Polyester, tie-up straps 
Hardware: Gun Metal Grey fittings
Features: nylon/polyester strap for comfort featuring embossed, vegan leather details.
 Spot clean ONLY
Shipping: Please note for all orders placed outside of  Australia, customer will be responsible for any import duties or taxes. Ape the label is not responsible for any shipping issues once proof of lodgment is obtained with DHL.