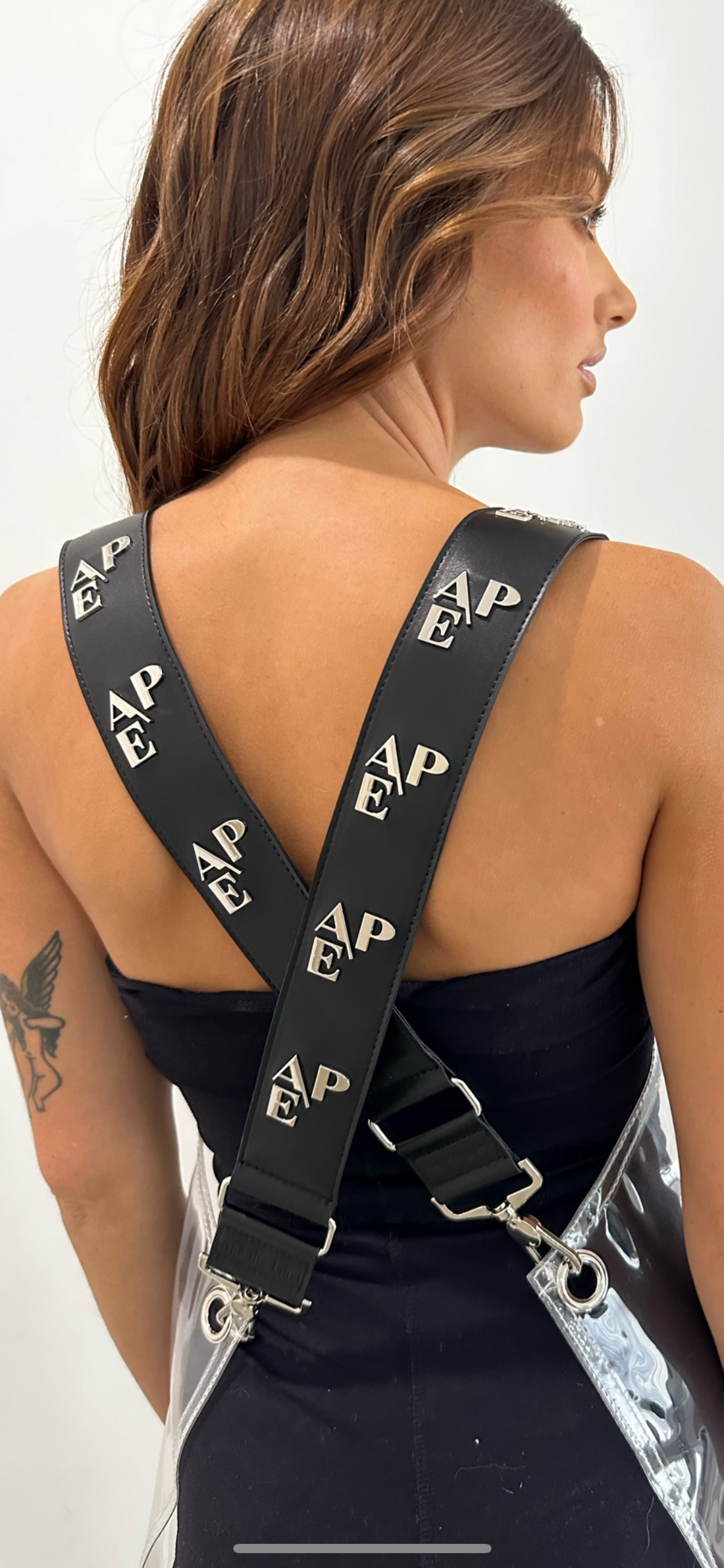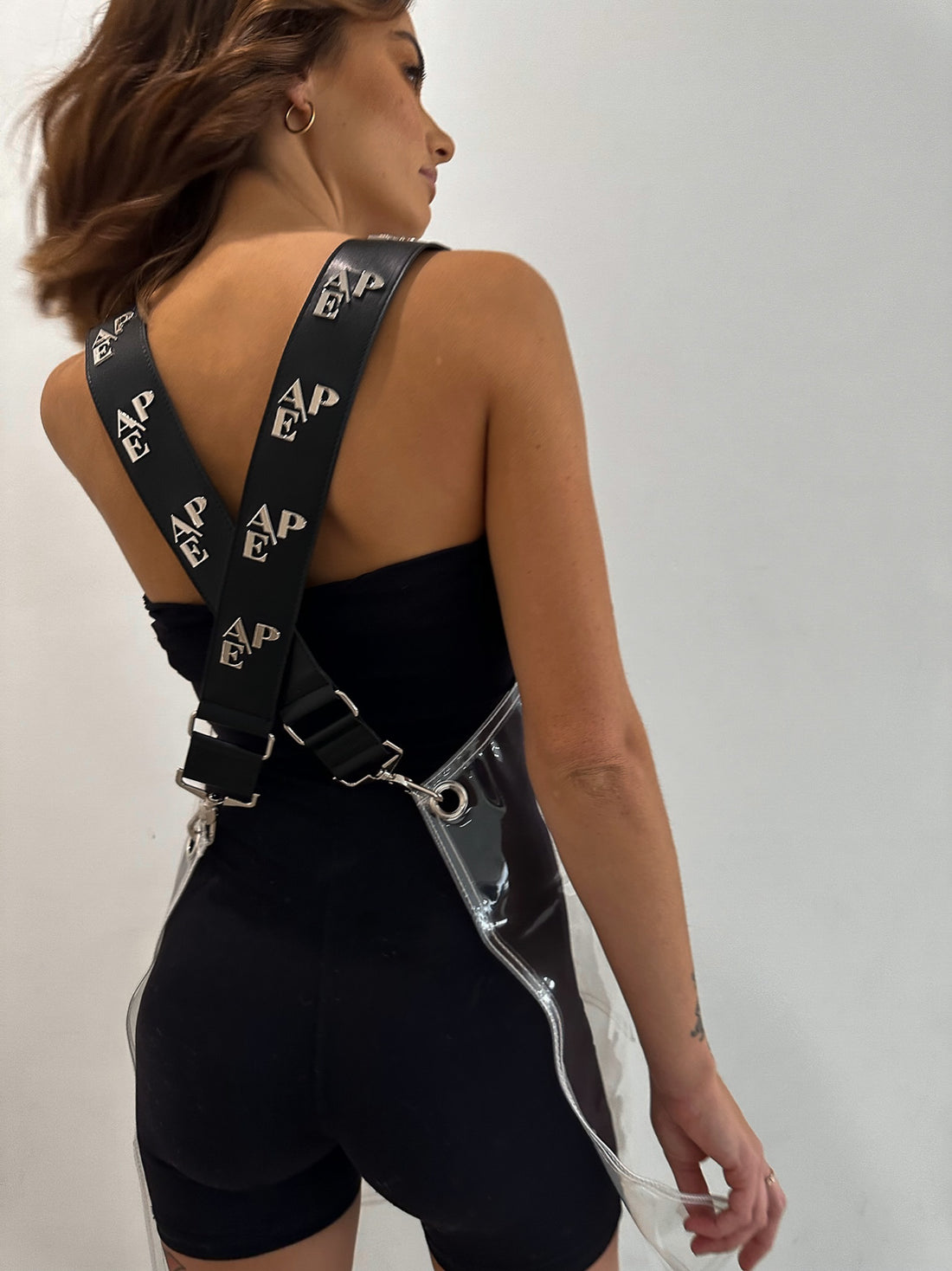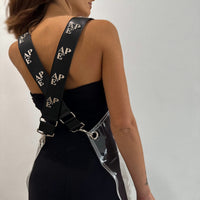 Introducing The Metal Collection in Silver!
This set includes 1 x clear TPU apron with silver metal details and 1 x set of TMC Gold straps. 
Strap Lengths:
S - 40.5cm 
M - 48cm
L - 56cm 
Hardware: Silver Metal Fittings
Features: Vegan Leather Strap for comfort featuring silver metal pendants 
Care: Simply use a disinfectant spray or we recommend orange power and wipe once a day to maintain cleanliness for your clear apron and spot clean for your straps.