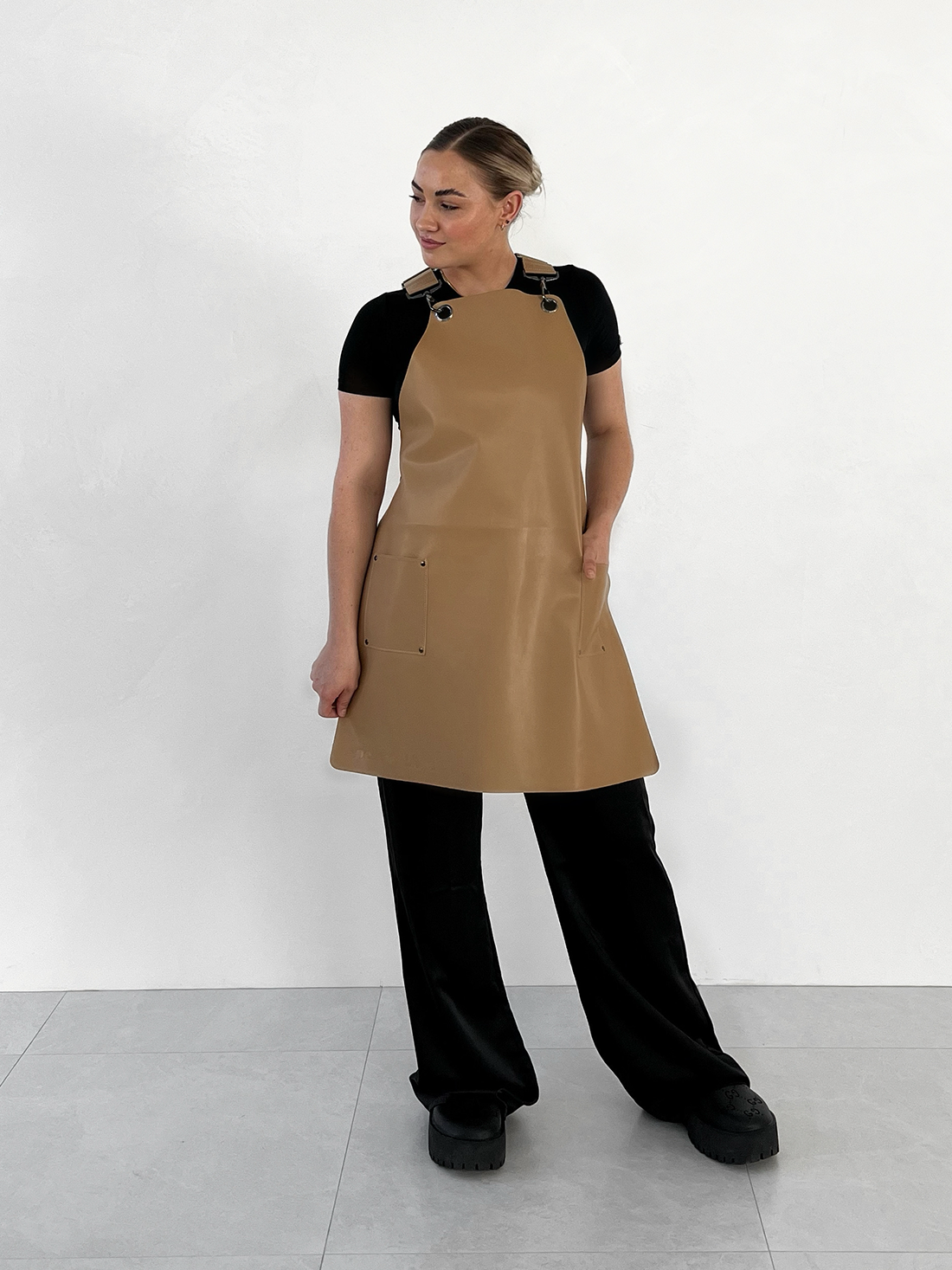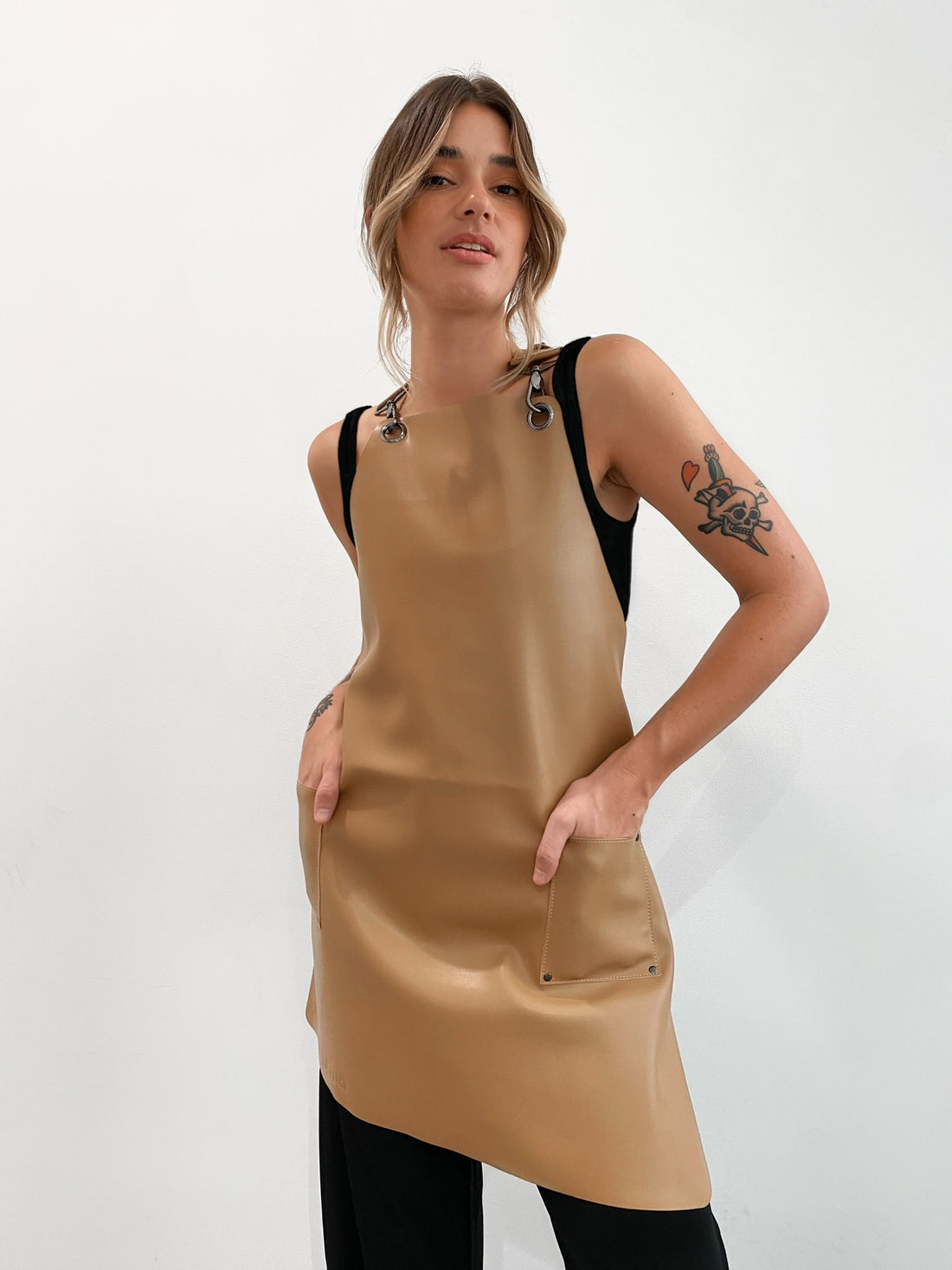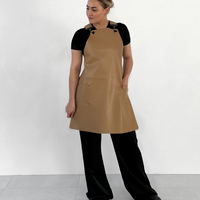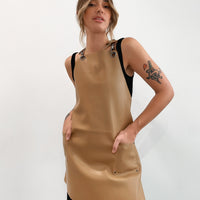 The Apron
Tan Vegan Leather
Includes one high-quality apron only. Please note, the straps must be purchased separately. 
 One size fits most | XS - XXL
Materials: Vegan Leather
Dimensions: W49cm x L75cm. Pocket dimensions: W37cm x L15cm.

 
Care: Simply use a disinfectant spray or a wipe once a week to maintain cleanliness

Please note, due to the nature of the material, this apron may be susceptible to colour staining and slight discolouration if exposed to bleach.
Shipping: Please note for all orders placed outside of  Australia, customer will be responsible for any import duties or taxes. Ape the label is not responsible for any shipping issues once proof of lodgment is obtained with DHL.