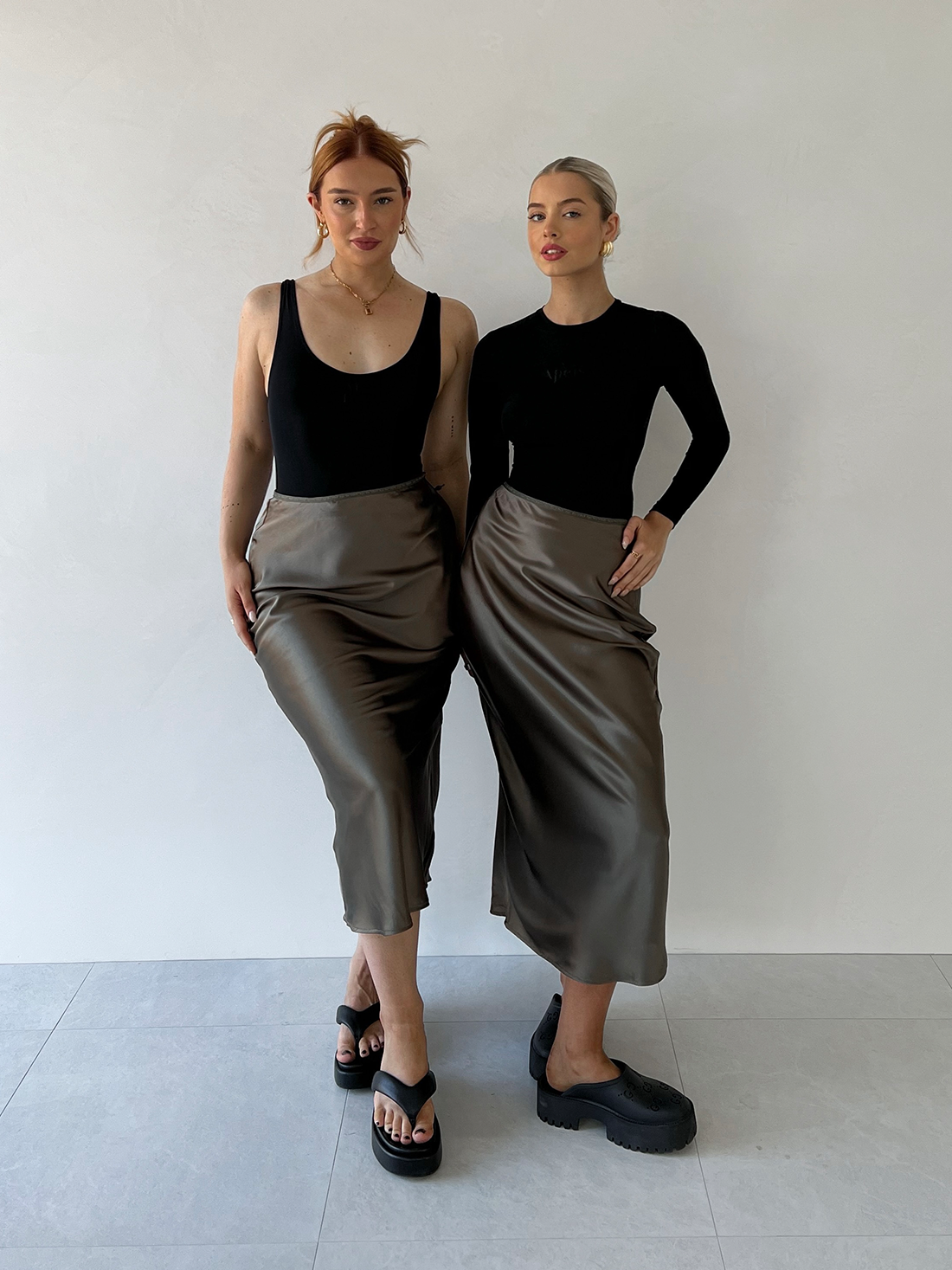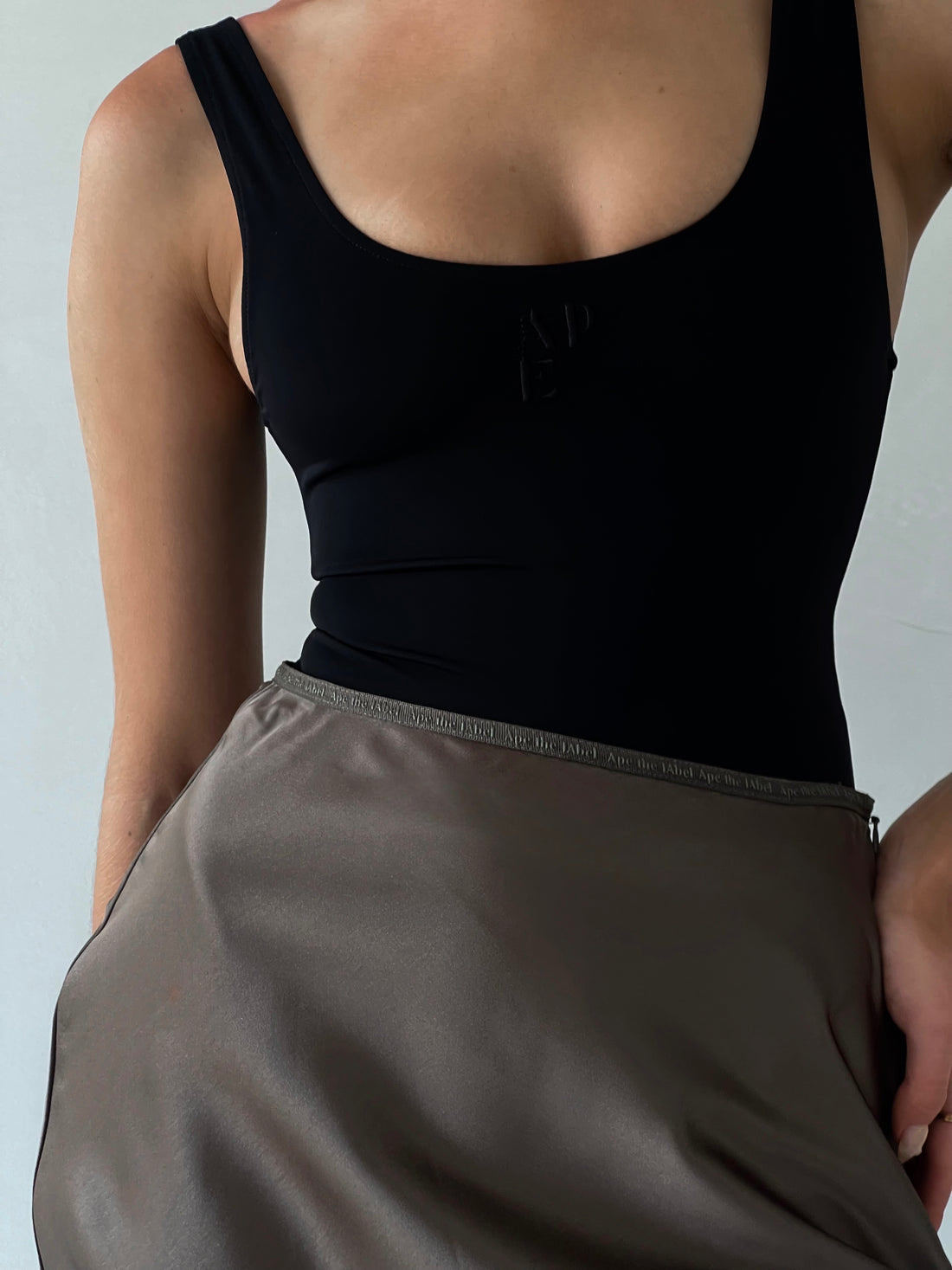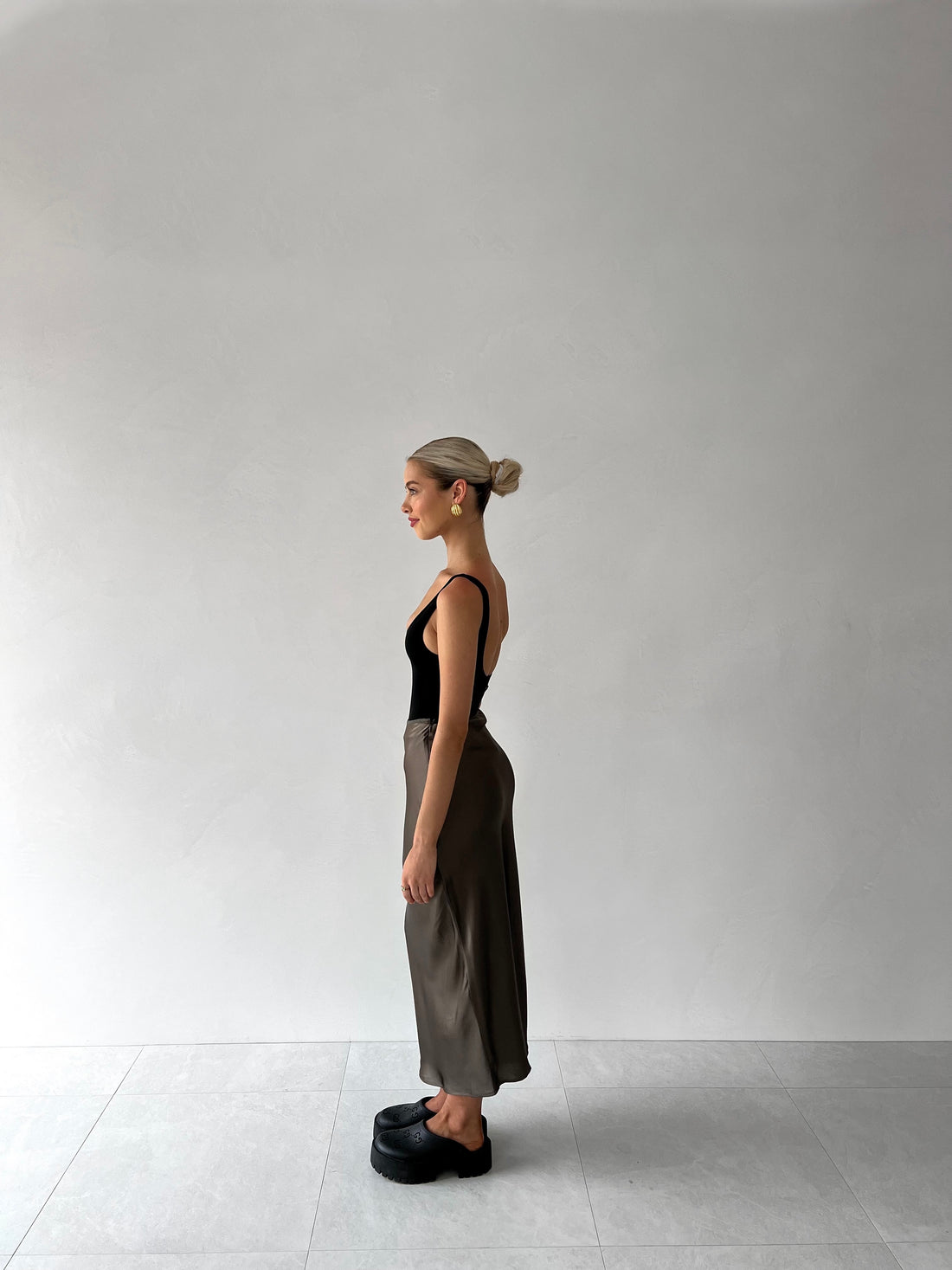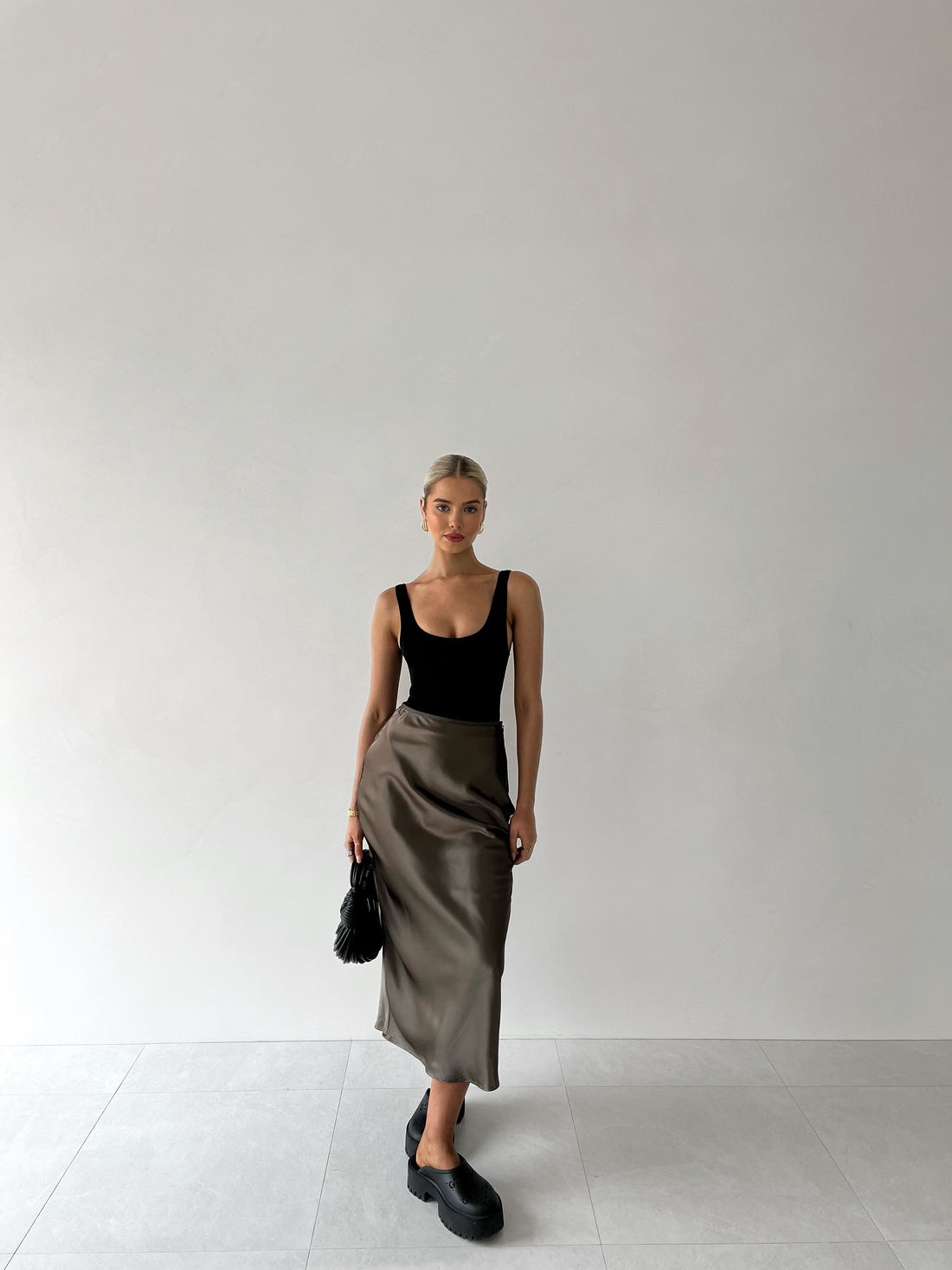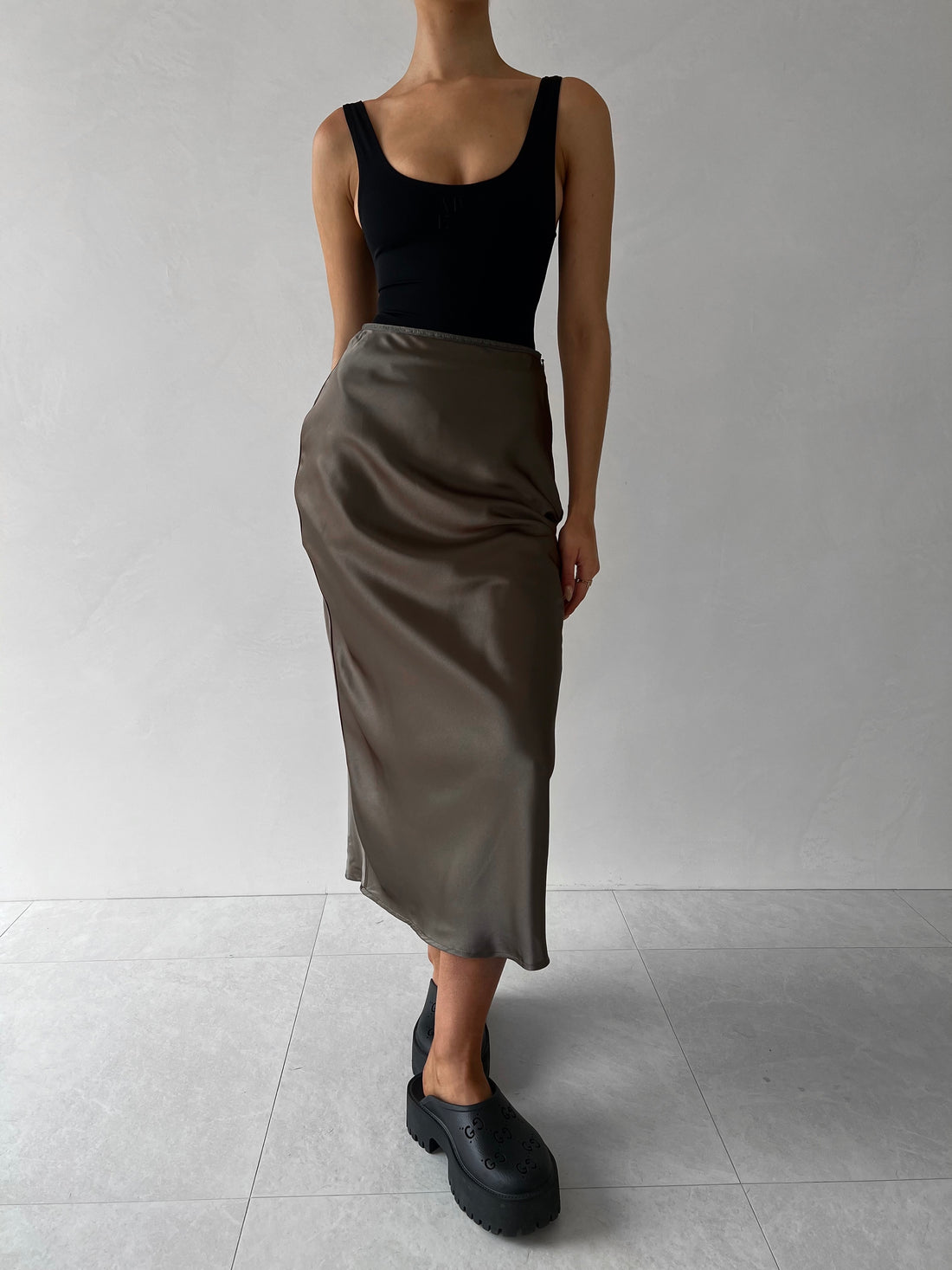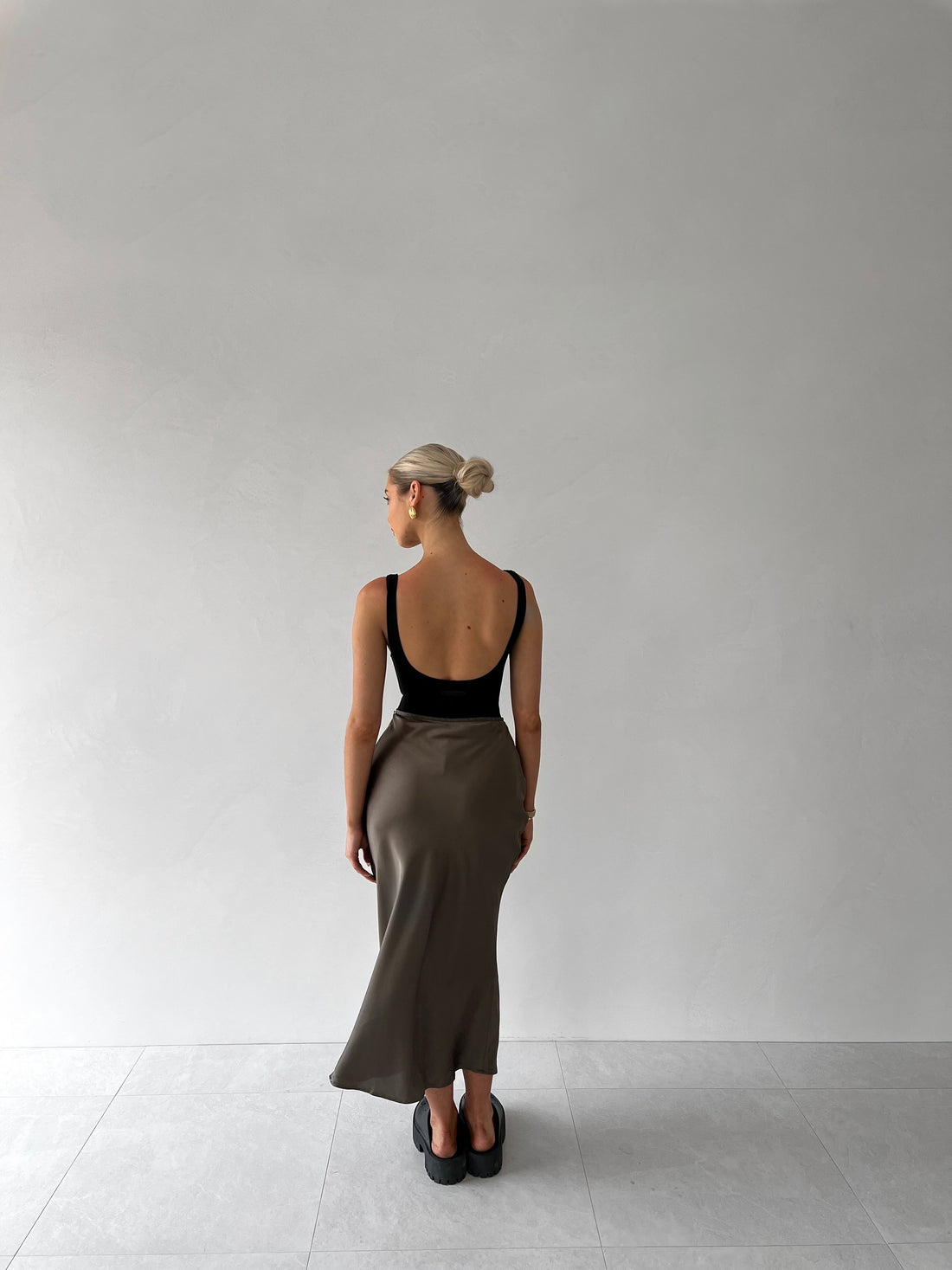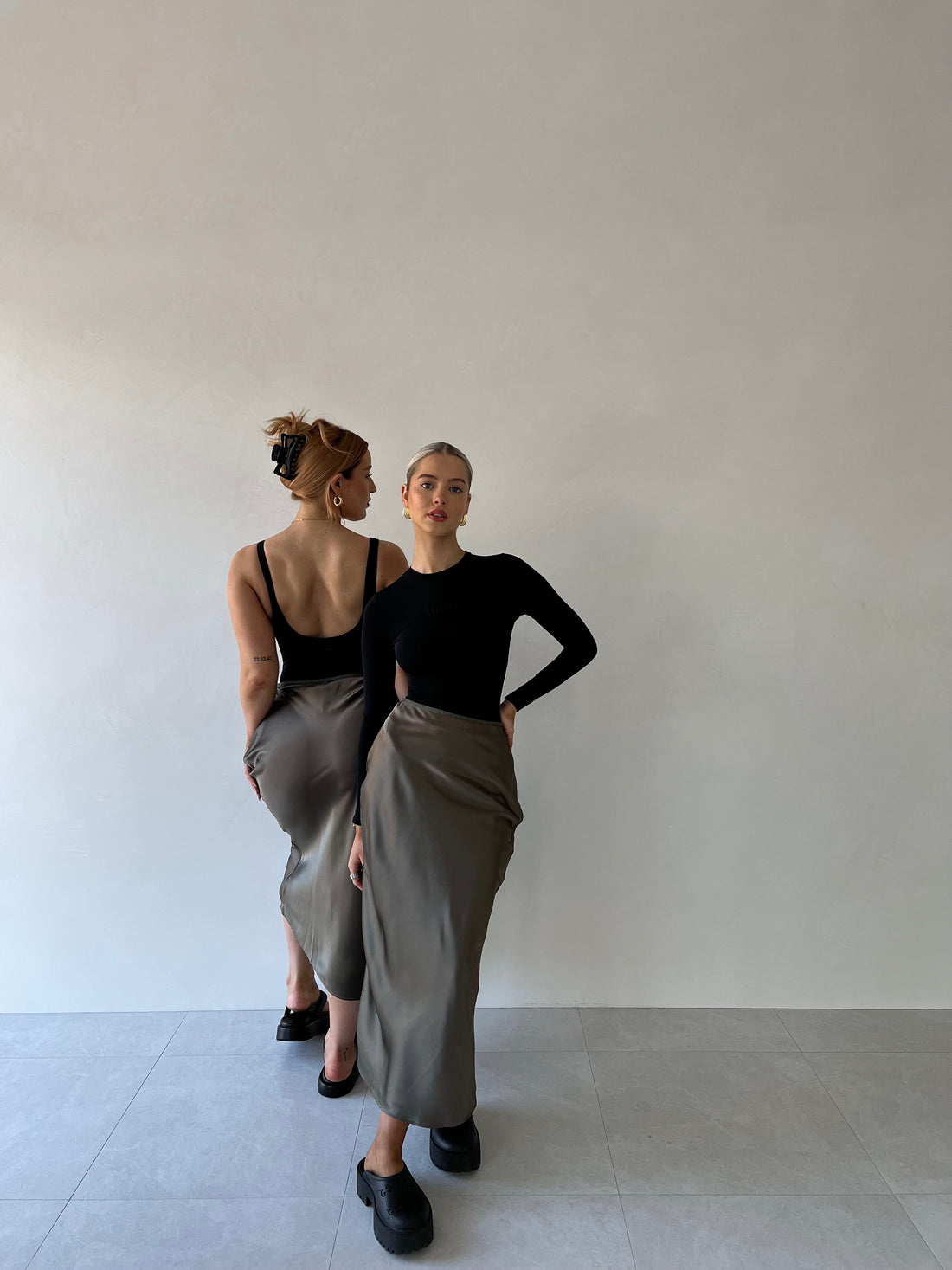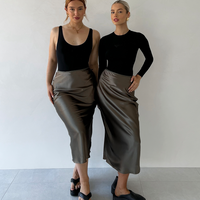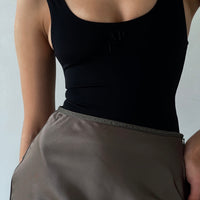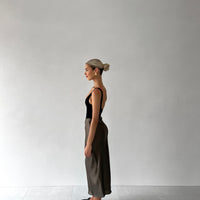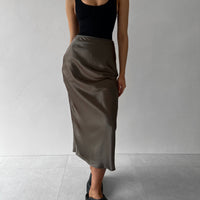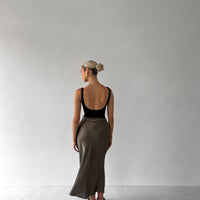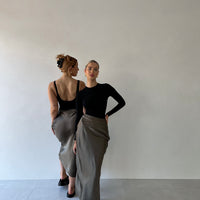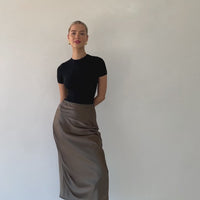 Satin Skirt - Olive
Satin Skirt - Olive
This is the wardrobe staple you have all been asking for, the Bleach-Proof Satin Skirt. This skirt is as soft as silk, with a super flattering fit. It is made from high-quality fabrics that ensure it can stand up to the hustle of a busy day in the salon. It hugs and falls in all the right places, giving you the perfect balance of support and freedom to move. A wardrobe essential, this skirt will be on permanent rotation for your weekly fits!
Fabric: 95% polyester, 5% spandex.
Features: Soft satin fabric, side zip, waistband detailing.
Fit: True to Size.
Katie is a size 12 and wears a Large; Grace is a size 6 and wears a size Extra-Small.
Our size charts are to be used a guide only. to ensure the perfect fit, we recommend taking your measurements beforehand. 
| | | | |
| --- | --- | --- | --- |
| Size | Waist Circ. | Length | Hip Circ. |
| XS | 65cm | 86.5cm | 88cm |
| S | 70cm | 87.5cm | 93cm |
| M | 75cm | 88.5cm | 98cm |
| L | 80cm | 89.5cm | 103cm |
| XL | 85cm | 90.5cm | 108cm |
Garment Care: Resistant against salon peroxide bleach only - not resistant against household bleach, oxygen bleach or chlorine bleach. Gentle machine wash only, do not dry clean, do not tumble dry, line dry inside out, do not iron - steam only.
Coloured Fabrics: Please note, all of our fabrics are 100% bleach proof, for artists performing blonding services we recommend all colour-ways within our collections. Hair colour is known for it's remarkable staying power, and due to it's bonding properties, it can leave stains on our coloured fabrics. For those artists who perform a lot of dark or vibrant colour-work, we recommend you purchase the black colour-way to avoid any potential staining.
Shipping: Please note for all orders placed outside of  Australia, customer will be responsible for any import duties or taxes. Ape the label is not responsible for any shipping issues once proof of lodgment is obtained with DHL.